Meet the ZOOM Series
Three "FIRSTS" in the Industry
The First "FIRST" — Dual Field of View Design
The first breakthrough innovation is our "zoom as you wish" function. Using the unique dual FOV and 2× optical zoom, the user can quickly switch the dual FOV manually, a larger FOV with a focal length of 19mm is used for target search while a smaller FOV with a focal length of 38mm for target identification. Meet the need to see far, accurately ,and clearly.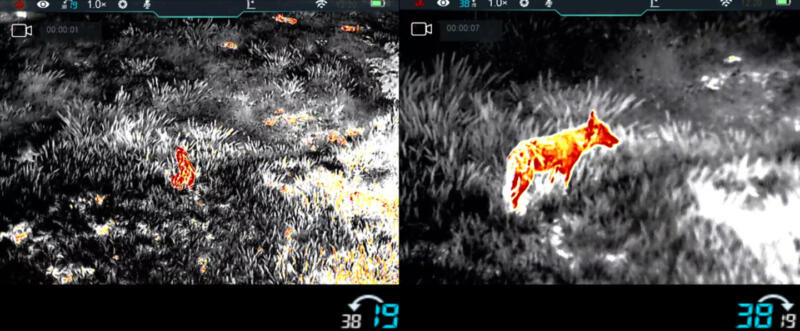 The Second "FIRST" —1440×1080 High Display Resolution
The ZH38 has a built-in full-color high-definition display with a resolution of up to 1440×1080, coupled with the 20 times magnification eyepiece, and supports ×1/×2/×3/×4 electronic zoom for clearer and more comfortable observation, which greatly improves the human eye observation experience.

The Third "FIRST" — Shutterless Function
The Shutterless core module is adopted to nullify the shutter calibration, simplify the operation, and lower the energy consumption, making the imaging quieter and linear.
High Image Quality with NETD≤25mK
The imaging effect of the ZOOM series can withstand the test as always, ZH38 is equipped with uncooled Vox 12μm 640×512 high-resolution sensor featuring NETD≤25mk (25 °C, F#=1.0). And with ultra-clear function, your adventures will never again be stopped by even the worst weather conditions. Better image quality is provided with powerful sensor and image algorithms, which will bring you a different clear outdoor experience.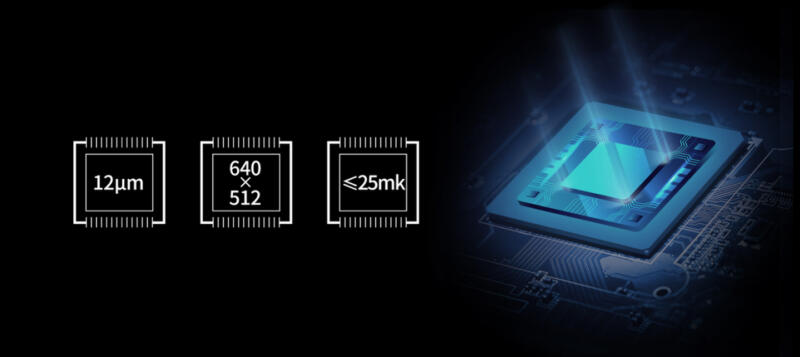 10 Hours×2 Batteries
The ZOOM series uses low-power components, and lower power consumption, with a replaceable 4400mAh large-capacity lithium battery pack, battery life of up to 10 hours, an additional battery pack as standard, battery life of up to 20 hours, to achieve long-term outdoor operation worry-free.

32GB Storage
ZH38 is built with a memory of 32GB which can support storing video and pictures, while the built-in WiFi module supports APP applications.

PIP Function
Built-in Picture-in-Picture function of ZH38 improves accuracy by providing a 2x magnified image of the reticle area at the top of the display. It helps users to zoom in on the targets while retaining the rest of the field of view visible.

5 Color Palettes
For different hunting environments and personal habits, the ZOOM series still includes 5 color modes: white hot, black hot, red hot, color and hot target highlight. Especially in the hot target highlight, the hottest spot in the environment can be automatically and quickly captured in order to find the target.